Nashville, TN — Pittsburgh, PA native Frederick J. Dukes Jr. has been building a solid and distinguished musical career in Gospel music as a songwriter, producer and worship leader. Now residing in Music City U.S.A – Nashville, TN, Frederick is an innovative and exceptionally creative individual who continues to perfect his God given artistry as he is called to this sacred platform of music ministry.
Frederick released his debut album A PLACE OF PEACE in 2010 and then went on an international tour to Italy as a lead singer with The New Millennium Gospel Singers. His international work also included co-producing London based artist Mabel Agbenorto's album MOVING FORWARD. In addition, his debut album earned him two 2011 Rhythm of Gospel Awards for Contemporary Male Vocalist of the Year and The Rhythm of Gospel Top Tunes Award.
While preparing to complete his forthcoming album TRANSITIONS OF LIFE, Frederick released two successful singles "Never Runs Dry" and " I Will Worship". To complete this trilogy, Frederick's newest single "Help Me" is now available for digital download and streaming.
"I wrote this song to remind people why we were created and to remind people how effective we are individually if we simply respond properly," Frederick shares. "We are made in His image and like Him, and we can change the world. Help is available, but it starts at the willingness of one."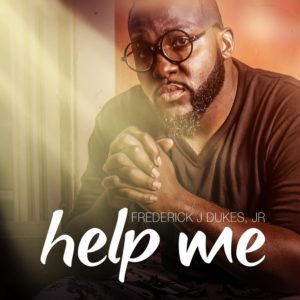 "There is so much going on in the world from mass killings to natural disasters to disconcerted government practices," Frederick explains. "I simply want people to know that help is available but it starts at the willingness of one."
Frederick's songs and performances are birthed from his prophetic ear, transcribed in passion with pen and paper, and flow out of the mouth of a spirit-filled psalmist.