A major part of No More Jiggle July is the Monday & Tuesday fruit and veggie days. Two days out of every week in July you can only eat fruit and vegetables. Just 13 percent of U.S. residents consume one and a half to two cups of fruit every day as recommended by federal dietary guidelines, researchers from the U.S. Centers for Disease Control and Prevention found. The news on the vegetable front was even worse. Less than 9 percent of Americans eat two to three cups of vegetables every day as recommended, the report showed. Below is the CF4L 4 reasons to make sure you follow the 2 days of only fruit & vegetables during July.
1. Can fruit and vegetable only diet help to lose weight fast?
To lose weight, you should burn more calories that you eat in a day. In this regard, a fruit and vegetable diet can be of great help. This diet allows you to take fewer calories and burn more through exercises. However, it may have harmful effects on the body if followed for a considerable period, my suggestion is 3 days at a time at the most.
Breakfast: For breakfast, take a fruit salad, comprising of apple, berries and a banana, along with orange juice. You should also include several cut-up vegetable snacks in the meal and drink plenty of water.
Lunch: A fruit and vegetable diet lose weight lunch meal should include a healthy salad, including fresh spinach. You should also include about a fifth of an avocado because it is rich in calories as well as healthy fats and nutrients. Rather than using salad dressing, use a lemon juice, splash along with your salad. You should also take a glass of water after the salad. For the mid day snack, you may either take a handful of blueberries or an orange.
Dinner: For a fruit and vegetable only diet, prepare a stir-fry, comprising of pre-steamed soybeans, greens, green and red peppers as well as seaweed. The stir-fry should also include carrots, onions, pepper flakes and ginger. For a sweet dessert, bake an apple that has been dabbed in honey, after which you should take a glass of water or fruit juice.
2. Is it true that fruit and vegetable only diet can help to detox the body?
Normally, the body will get toxins from the various foods and beverages you consume every day. With time, such toxins will build up in the system. As such, you will need to detoxify your body from time to time. This may be achieved by eating a fruit and vegetable only diet at least twice in a week. While there are many detoxification options today, vegetables and fruits are a natural and effective way of detoxifying the system.
3. Can you get enough protein from fruit and vegetable only diet?
For the normal functioning of the body, protein intake is a necessity. In this regard, taking a fruit and vegetable only diet is not advisable over the long run. You should take minor supplements, comprising of such protein sources as sprouted beans, seeds and nuts from time to time to provide the body with the required amount of proteins. But please understand that the animal protein sources that most people consume are vegetarians. So you are eating the vegetables that the animal is eating. Stop worrying about not getting enough protein, you get more than enough!
4. What are the possible risks of fruit and vegetable only diet?
A vegetable only diet or fruit only diet is healthy for the body in an array of ways. In addition to having immense health benefits, however, many experts are of the opinion that a vegetable and fruit only diet should not be followed exclusively for a long time. Eating such a diet exclusively will provide the body with plenty of vitamin C, potassium and fiber, but deprive the body of other essential nutrients, like zinc, iron and protein.
Fruits Blueberries, strawberries, oranges, grapefruit, cantaloupe, apples (green have less sugar), cranberries (including cranberry juice), pears, boysenberries, papaya, blackberries, guava
Bananas, grapes, dates, coconut, dried Fruit, canned and processed fruit
Vegetables Carrots, broccoli, celery, green beans, mushrooms, turnip greens, tomato, artichokes, cabbage, collard greens, onions, lettuce, alfalfa sprouts, zucchini, leeks, turnips, Brussels Sprouts, eggplant, scallions, spinach, kale, okra, summer squash
DAY 1
Breakfast: Smoothie with water, frozen banana, frozen pineapple, frozen mango, and spinach.
Mid-Morning Snack: Baby carrots and broccoli florets.
Lunch: Juice with carrots, romaine, celery, red pepper, apple and ginger along with a huge salad. No beans or anything though, and just lemon juice as a dressing.
Afternoon Snack: "Green Lemonade" with kale, romaine, green apple, lemon, and ginger.
Dinner: Another giant salad and 2 baked sweet potatoes.
Day 2
Breakfast: Pint of fresh juice with spinach, cabbage, carrot, apple. Put anything in the juicer and throw an apple in at the end and it comes out tasting good.
Mid Morning Snack: Pre-cut fruit. box of sliced cantaloupe, a box of sliced mango, and a box of blueberries.
Lunch: A big juice with green vegetables – romaine, celery, cucumber, ginger, and apple, and a big salad with all different kinds of veggies – kale, chard, spinach, radishes, cauliflower, sweet peas, mushrooms, and carrots. 2 1/2 plates full.
Afternoon Snack: Persian cucumbers &"Green Lemonade".
Dinner: Sautéed artichoke hearts, asparagus, shitake mushrooms, broccoli, and kale, and covered it in some oil-free tomato sauce. A couple tangerines.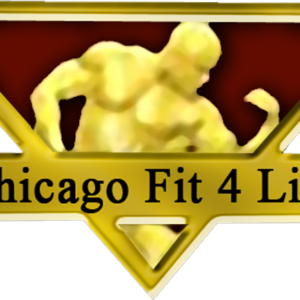 Siddiqu "The Personal Trainer" is a CPT, motivational speaker, author of  How Are You Fat and Saved?! He is also the Co-creator of the House Music Workout Class and the exercise series "You Would Think I Invented Sweat" for booking information or more fitness tips visit our WEBSITE www.chicagofit4life.com