Meet our 6th Annual Black and White Ball & ‪#‎BUZZZINOFFAwards‬ Honoree
Join us on Friday, September 9, 2016
Tickets on sale now at
Www.IndustryBuzzZ.com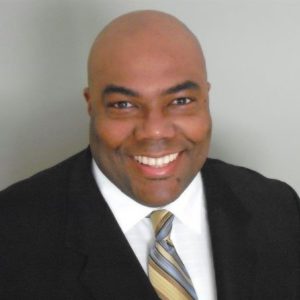 Meet Honoree:
Johanns Williams is the Regional Franchise Service Director for LaQuinta Inns & Suites (LQ Management LLC) for the upper Midwest. Managing hotel properties for LQ Management has provided a plethora of awards and recognitions for Johanns including highest regional EBITDA and hotel of the year for three years as voted by the Chicago Sun Times-Daily Southtown readers. Johanns has over 25 years of combined experience in business management, business consulting and project management.
Before hospitality, Johanns was a Retail Manager and work as a District Trainer implementing inventory control processes for the Walgreen Company (Deerfield, IL). Johanns work as an Operations Manager for Toys R Us. Johanns was a Chicago Defender Men of Excellence Awardee and Crossroads Coalition Community Leadership Honoree. Johanns was featured in the Jet magazine, "Life- Who You Know," five things about Johanns Williams's article. Serving the community included promoting and supporting the Minority Business Expo for over eight years and served as the Chairman of Economic Development Commission for the Village of Matteson. Johanns is on the United Way South-Southwest Board of Directors. Johanns was awarded the LaQuinta Community Service and is the Board President of Interdependent Living Solution Centers. Johanns was recognized for training the staff of 65 hotels as a Here For You mentor a culture development project.
Over the years, personal projects such as OneVoiceFocused on Men's Health- health fair, Jobs Fan Page Career Fair, and April Food Day food drives gave Johanns the foundation to pursue his passion for serving others. Johanns founded OneVoiceFocused a non-profit to serve as a vehicle to support the community. Personal attributes include fatherhood of two wonderful college graduates and husband to Constina (Tina) of 32 years. Johanns studied at DeVry University and DePaul University.